Chiropractor Daytona Beach FL
WELCOME TO PREMIER PAIN RELIEF
Conveniently located in Daytona Beach, FL. Dr. Jeff Cullers D.C. and the team at Premier Pain Relief has been providing gentle, safe, and effective chiropractic care, medical massage, acupressure, trigger point therapy, physiotherapy and more, to thousands of patients since 1989. Whether you are searching for effective natural pain relief or a way to relieve discomfort from your accident, we can help.
Patients travel from near and far because they have come to trust Dr. Cullers to get to the root of their problem quickly, helping them to live a pain free life naturally. Our patients are exceedingly satisfied with Dr. Cullers expertise with work related injuries, vehicular injuries, slip and fall injuries, as well as the everyday injuries we are all susceptible to.
If you, or someone you know has been injured in an automobile accident or injured at work, we accept auto accident (PIP) insurances and Florida Workers Compensation insurances, work closely with local area Attorneys and Medical providers to ensure you receive the best care possible.
If you would like to find out what all-natural drug free treatment options, we offer may help you, our office is offering a No Obligation completely FREE Consultation for full time residents of Volusia County Florida.
Simply click on the "NEW PATIENT SPECIAL" button above to schedule your FREE consultation. At your first visit, Dr. Cullers will explain how chiropractic care works, provide a brief consultation to ascertain if our treatment solutions are a good fit to address your needs. If there is a good fit, a New Patient Exam will be recommended, and at that time Dr. Cullers will provide a diagnosis and discuss the best treatment plan he can offer you.
Stop living in pain and let our team help you to GET YOUR LIFE BACK!
Premier Pain Relief
IS CHIROPRACTIC RIGHT FOR YOU?
The Benefits of Chiropractic Care
Many people dismiss chiropractic as being something only for back pain, but chiropractic treatment can be used to treat a wide variety of physical issues, such as migraines and headaches, chronic pain, carpal tunnel, pain due to injury or muscle strain, and much more.
If you have any questions about chiropractic, please give us a call or feel free to explore our site to learn more about our services. We want you to feel comfortable knowing that from your first visit, you will be treated with the care and compassion you would expect from a team of professionals.
The History of Chiropractic Care
The word "Chiropractic" is derived from the Greek words "cheir" (hand) and "praktos" (done) combined to mean "done by hand." It was chosen by the developer of chiropractic care, Daniel David Palmer. In 1895, D.D. Palmer performed a chiropractic adjustment on a partially deaf janitor, Harvey Lillard, who later reported that his hearing had improved due to the change.
D.D. Palmer opened the first chiropractic school two years later, and in the century since, chiropractic professionals have used spinal adjustments to help people prevent and cope with back pain, carpal tunnel, muscle strain, headaches and migraines, and a variety of other physical ailments. Millions of people benefit from the work of Dr. Palmer today.
What Kind of Training Does YOUR Chiropractor Have?
Our team are graduates of Palmer College of Chiropractic and Life University and are board-certified chiropractic physicians.
Dr. Cullers is the only Chiropractic Physician in the United States who has completed extensive training with the Science of Massage Institute and is Certified in specific Medical Manual Therapeutic Procedures (currently used in Europe) to treat over 70 medical conditions. He has also completed training in MPS (Micro Point Stimulation) Therapy and provides MPS Therapy treatments for 95 medical conditions. 
OFFICE HOURS
By Appointment Only
---
Monday
9:00am - 12:00pm
3:00pm - 6:00pm
---
Tuesday
9:00am - 12:00pm
3:00pm - 6:00pm
---
Wednesday
9:00am - 12:00pm
3:00pm - 6:00pm
---
Thursday
9:00am - 12:00pm
3:00pm - 6:00pm
---
Friday
9:00am - 2:00pm
---
Saturday
Closed
Premier Pain Relief
433 Silver Beach Avenue #101
Daytona Beach, FL 32118
(386) 679-7246
SYMPTOMS CHIROPRACTIC CAN HELP
Contact us today to see how we can help you feel better today.
HOW TO FIND A CHIROPRACTOR IN Daytona Beach
This guide will help you find the best chiropractic clinic in Daytona Beach for you. When most people in Daytona Beach decide they need a chiropractor, they end up doing a search and just picking someone at the top.
Being at the top of Google for the chiropractic search does not necessarily mean they are the best chiropractor for you. Follow the steps below to make sure you are picking the right chiropractor for you.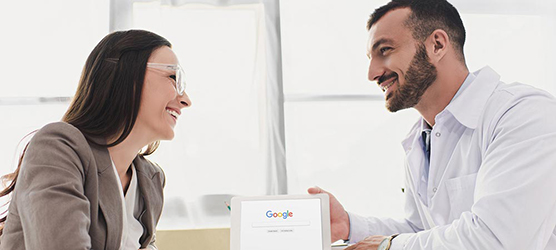 Time Needed: 5 minutes
Total Cost: USD 0.00
4 EASY STEPS TO FINDING A CHIROPRACTOR IN Daytona Beach
Step 1: Open up a Google search
You will want to type one of the following in the search bar:
Chiropractor Daytona Beach
Chiropractor 32118
Chiropractor near me
Best chiropractor in Daytona Beach

Step 2: Review Their Website
The best chiropractors in Daytona Beach put as much care into their website as they do into the rest of their office. By reviewing their website you will get a good feel for the doctor and if they are right for you.

Step 3: Check Out Their Reviews
Check out the Google Business Page of a chiropractic clinic you are thinking about visiting. It is easy for someone to say they are great, it's a different story to get other people to say great things about you.

Step 4: Give The Office A Call
Now that you have a basic understanding of what the office is about. Give them a call to make sure they fit the message that their website and GMB have been sending. You will know in a few minutes whether the office is the right one for you.